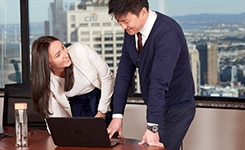 Less money tied up in capital so you can focus on investing.
Our flexible, month to month agreements will give you more freedom to focus on investments that will bring you more prosperity.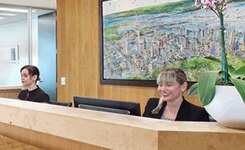 Highly-trained Servcorp team to support your business.
No need to pay for staff overheads or worry about training (we've done that for you). You can book a Servcorp team member in 10-minute increments or more when you need the extra help.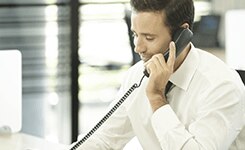 Reliable IT to connect your business to big opportunities.
Servcorp's Connect package will equip you with the latest Cisco videophone, lightning-fast Internet with 99.99% uptime guaranteed, free phone calls, data and much more.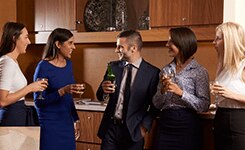 Servcorp Community to expand your network.
Join our elite community of like-minded professionals and network with entrepreneurs locally or offshore using our exclusive Community platform.

Choose from two premium office locations in Perth
Work from any Servcorp location when you travel interstate or abroad Copyright © 2019 Servcorp