Your address: 100 Mount Street, North Sydney
Level 25,
100 Mount Street,
North Sydney,
Australia

+61 2 8019 7000
About Level 25, 100 Mount Street
This award winning premium tower is conveniently positioned in the heart of North Sydney's CBD.
Built in 2019, 100 Mount Street encompasses an entire CBD block. Its sleek 34 levels form an icon on the North Sydney horizon and is the latest addition to the city's growing business district in the north.
The building features a mesmerising cross-based structure on its exterior, which has been efficiently engineered to minimize the carbon impact of construction.
100 Mount Street has been awarded a 5.5-star NABERS Energy Rating (including GreenPower), NABERS Water rating of 4.5 and NABERS Indoor Environment rating of 4.
Within 100 Mount Street itself, there's plenty of room to linger in the tower's large open-space floor plan to relax and rejuvenate. Amenities include a concierge desk, bicycle parking, shower, locker facilities and lobby cafe. Paper and co-mingled recycling facilities are provided to support waste production activities.
The building is situated conveniently close by to an abundance of bars, restaurants, retails and health services only moments away.
There's convenient access to a train station, bus stops, ferry wharf and taxi stands. The building features stunning views from level 25 looking out to Sydney harbour and the Sydney CBD skyline.
How to get to 100 Mount Street
Level 25, 100 Mount Street, North Sydney
15-20 minutes by taxi from Sydney Kingsford Smith Airport.
5 minute walk to the North Sydney train station.
10-15 minute walk or short taxi ride to High Street Wharf.
2 minute walk to North Sydney bus terminal.
100 Mount Street is located in the North Sydney commercial district, just three kilometres north of the Sydney central business district.
The area is comprised with an outstanding selection of over 100 retailers, child care facilities, dining and major banks. There's easy access to Sydney CBD by car or public transport.
Within 5 minutes walking distance:
Greenwood Plaza with an outstanding selection of over 100 retail stores
Supermarkets, Pharmacies, Medical Centre
Childcare centre
Major Banks – Westpac, Commonwealth, Suncorp, St George, Bankwest, HSBC, Colonial
Post Office
Premium Restaurants, Cafes and Bars
Gyms and health clubs and iconic North Sydney Pool
Quality hotels
Public transport – trains, buses, ferries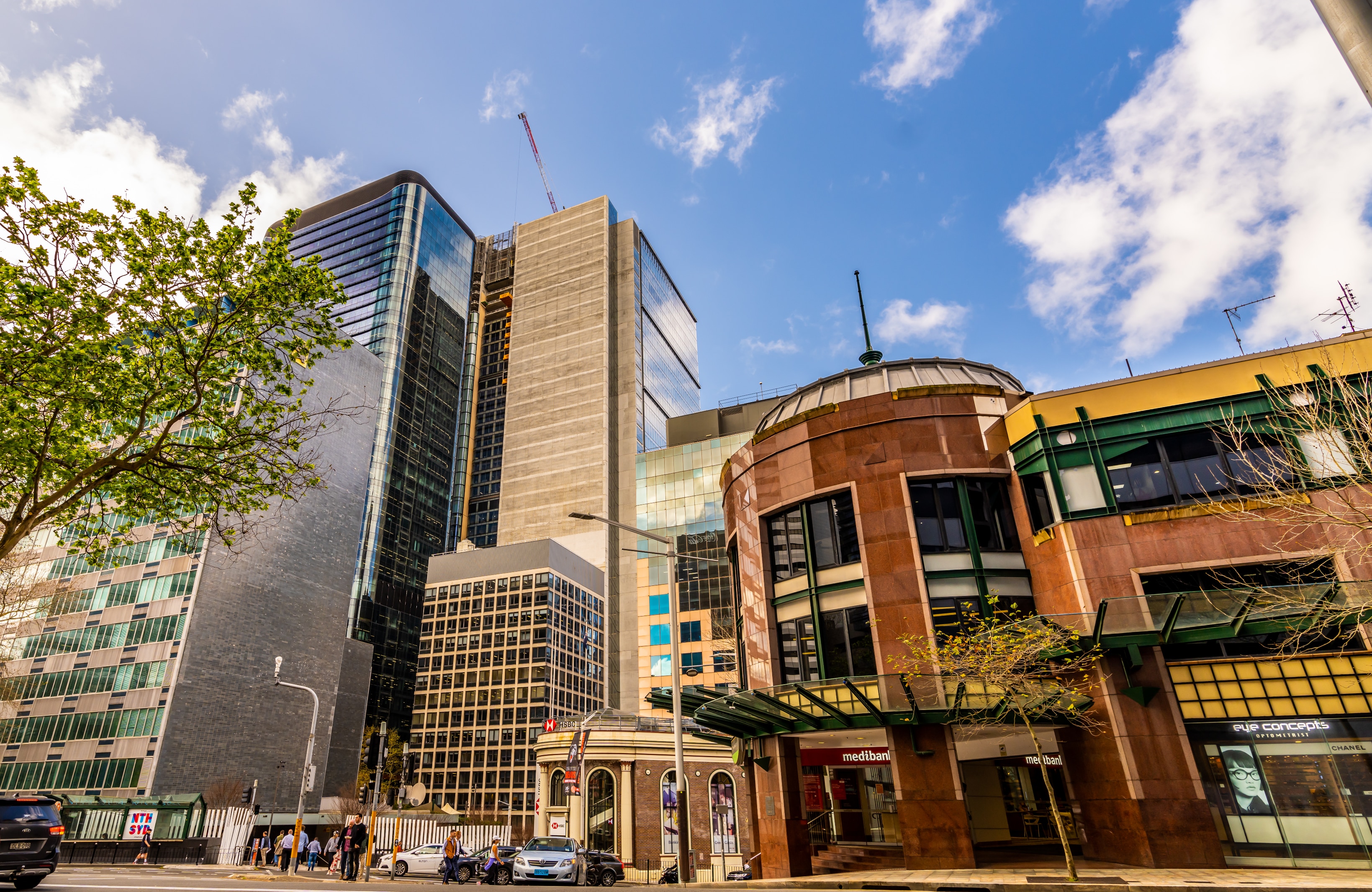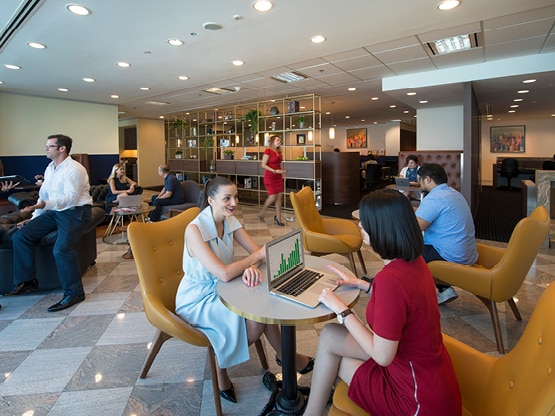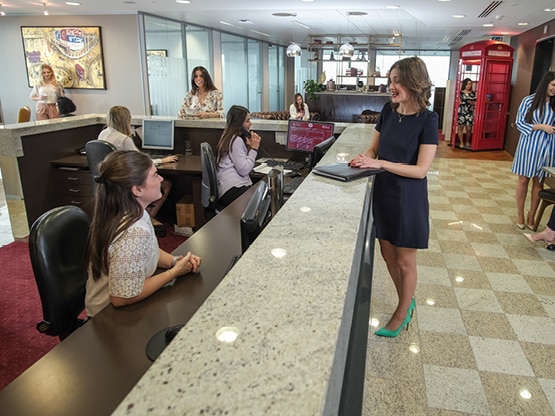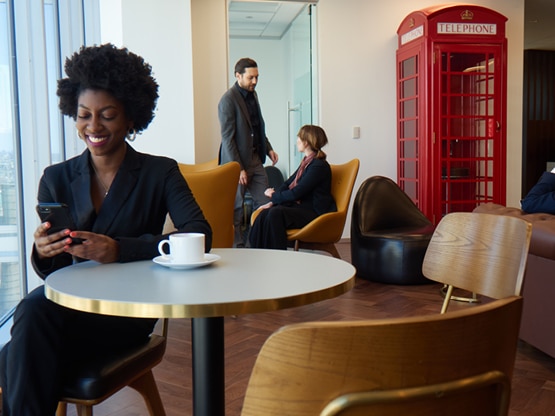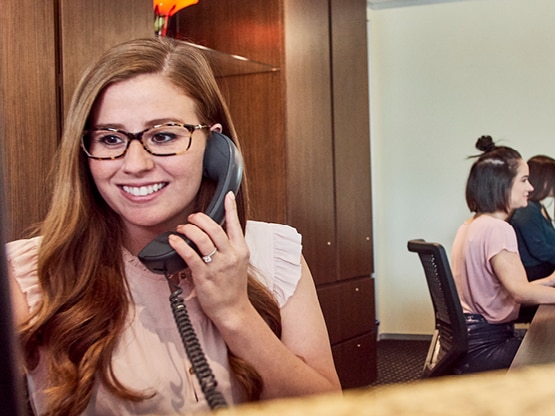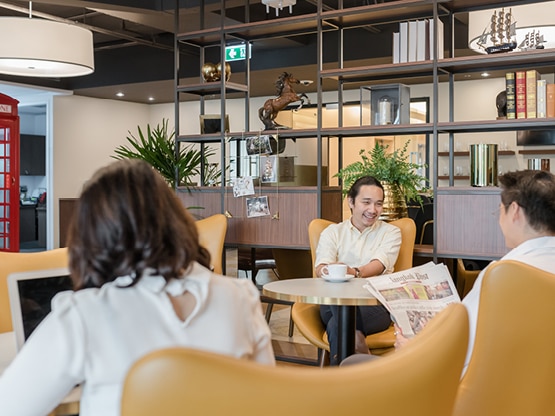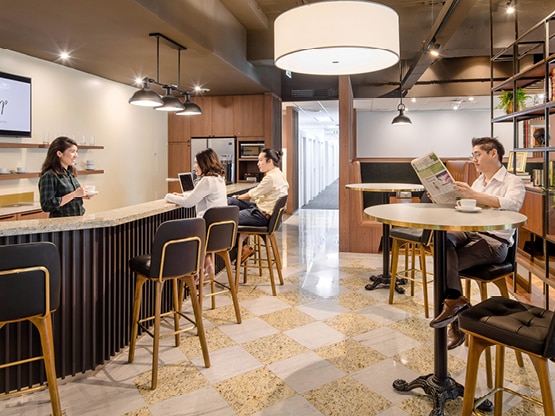 OFFICES
HOT DESK
DEDICATED DESK
VIRTUAL OFFICES
THE MEMBERSHIP