Run your business from anywhere
Just $250 per month, per remote worker
Servcorp's IT solutions allow you to maintain one private office with up to 10 remote workers. Signup for a Serviced Office for your company and add a Remote Team Package to give your remote working team the flexibility of using any of Servcorp's coworking spaces. Servcorp's Remote Working Solutions will ensure your Team is set-up for success AND will save on office costs.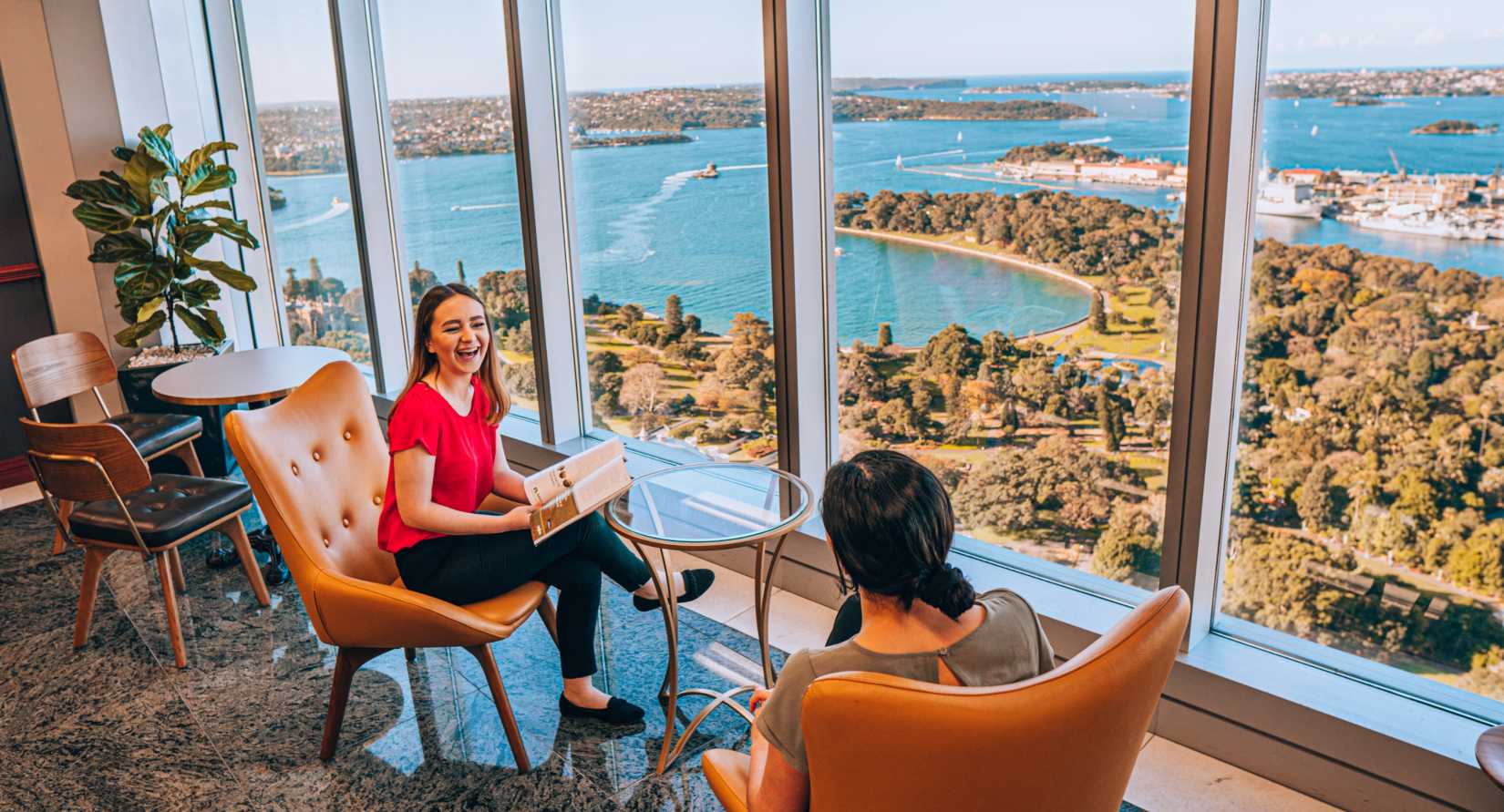 The space you need when you need it
Remote work with a physical central office space
Remote Teams have access to coworking spaces and perks (at 21 locations in Australia) for 60 hours/month
1 hour/month usage of a private meeting room for 2-6 persons
3 days/month use of a private office in another city
Super fast & secure Wi-Fi and unlimited coffee & tea when using our work space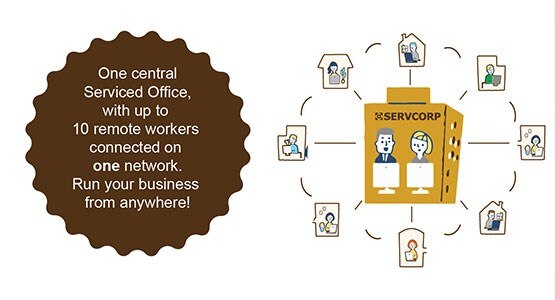 Stay connected from anywhere
Your business has its own unique phone system within the Servcorp communications system
10 unique direct to dial numbers for your company. Each team member has their own direct line number which becomes an extension within your company structure
One lead number can be answered by a receptionist or your team leader and the call can be extended to the relevant team member
The app that powers this service resides on your team members mobile device without compromising its functionality
Just dial *1 for local IT support.
Everything remote teams need to succeed
Access to Coworking space, meeting spaces, private offices
Technology and Secure WiFi

Fast & Secure WiFi
200-500Mbps secure Internet, monitored in-house 24/7 for optimum speed. Incudes 20GB per person per month up/download

Secure Printing
Print from any coworking desk or seat. Business grade copiers, printers and scanners (can use monthly print allowance)

In-house IT Support
Our IT-enablers can assist you remotely (or onsite) with desktop support, anti-virus updates, online meetings (Zoom, MS Teams, etc.)

Servcorp Home
Your online Resources and Community portal where you can book meeting rooms, connect to the Servcorp Community – the world's largest online business community, and view your invoices.
Mail management and Team support

Mail and courier management by our team (mail transfer to your home)

Our bi-lingual and highly trained Team of secretaries, office assistants can support your business whilst your team works remotely/from home
Local Phone number(s) and professional Receptionist services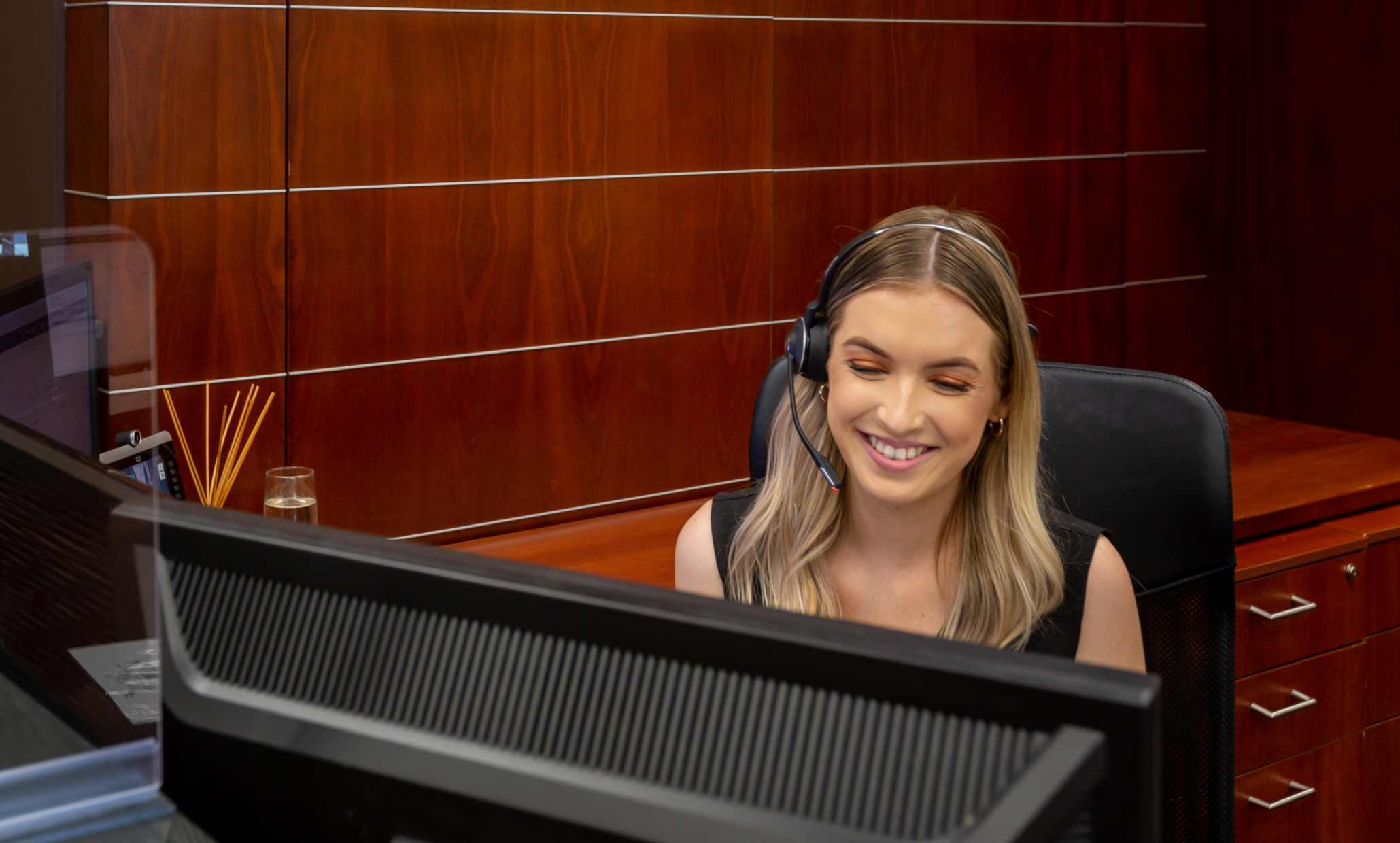 A local business phone number for each remote worker, answered by our Receptionist during business hours in your company name and transferred to their home, mobile, coworking desk etc.
A main corporate number as part of your extension group
6 incoming lines, never rings engaged, never miss a call!
24/7 Interactive voicemail with press 1 for mobile, 2 for home, 3 for … and auto-notification
Voicemail-to-email and fax-to-email options
Message taking and Call screening options
Remotely update your schedule to inform our receptionist how to handle your calls/where to transfer them using Servcorp Home
Onefone App - your business phone accessible from your smartphone, ideal for when working from home. Make and receive calls with Onefone – $100/month free calls from/to Onefone
With Onefone, your colleagues, your voicemail and your Servcorp team are just an extension away
Your Remote Team Package will include a fully configurable communications system. It connects your remote team to your clients, directing every call to the right team member.
1 main corporate number
10 unique extensions
All phones ring simultaneously or in succession
Lead number answered by our receptionist in your company's name
OR answered by the team leader & extended to any other team member
Corporate voicemail - voice to email
Each team member has their own voicemail with press 1 to mobile.
Learn more about Servcorp's unique OneFone App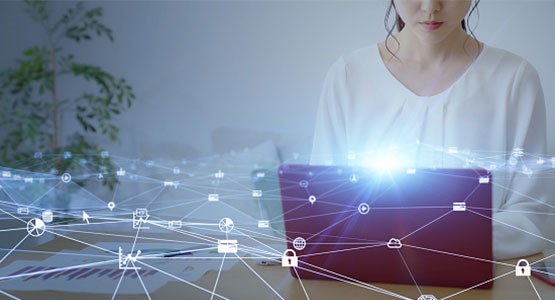 Remote Teams are made up of employees who work outside of a formal office space and connect online & over the phone. While this often means that they work from home, team members might also work from other locations, like cafes or coworking spaces. The challenges of managing remote workers is one of the biggest concerns businesses might have in adopting this model.
Servcorp's Remote Teams Package ensures your business remains connected, professional, and supported so that your remote workers are set up for success. Managing your remote employees is simple and effective with our world-class technology infrastructure, professional secretarial and receptionist services, and access to 5-star coworking & office spaces worldwide.
Get email updates
Receive invites to Servcorp networking events in your area, new product releases, business reports, and special offers.
Copyright © 2023 Servcorp