Your address: The Realm, Canberra
Level 1, The Realm,
18 National Circuit,
Canberra,
Australia

+61 2 6198 3300
The Realm is a hotel and office precinct located in Canberra's prestigious Parliamentary Triangle.
Designed by Colin Stewart in 2007, the Realm won the 2008 Australian Institute of Architects ACT Chapter Commercial Architecture Commendation.
The design of the building is directly responsive to the city's form and urban structure. Three blocks combine to make up the building, forming at the edges to create a grand atrium and courtyard spaces at the building's heart.
Integral to the design of Hotel Realm is the use of pre-cast structural concrete to achieve a bold, geometric look and provide an efficient construction system. There is an emphasis of natural light, natural ventilation and solar access.
The Realm Precinct features well regarded restaurants such as Buvette, Ostani Bar and Restaurant, Maple and Clove and Lilotang.
It includes three premium hotels, the state of the art EVO health club, Mudd day spa and Kundalini Hair Salon.
Tenants are only moments away from large Government departments such as Department of Finance, Australian Department of Foreign Affairs and Trade, Department of Human Services and Australian Government Attorney-General's Department.
How to get to The Realm
Level 1, The Realm, 18 National Circuit, Canberra
Ten minutes by car/taxi from the Canberra International Airport.
Ten minutes to the CBD by car/taxi.
2-3 minute walk from the front of The Realm precinct. Stop number 2254 and bus route number: 2 and 3.
The Realm is conveniently located at the footsteps of Parliament house and surrounded by the nation's most revered cultural icons such as the National Gallery of Australia, the National Portrait Gallery, Old Parliament House and Lake Burley Griffin.
Within 5 minutes walking distance:
Department of Finance, Australian Department of Foreign Affairs and Trade, Department of Human Services and Australian Government Attorney-General's Department
Parliament House, National Press Club of Australia, York Park
3 premium hotels, well regarded restaurants and bars, and three minutes by car/bus to boutique eateries in Manuka and Kingston.
State of the art EVO health club, Mudd day spa and Kundalini Hair Salon
Major Banks close by – Commonwealth, St George, ANZ, Westpac, Beyond Bank, and Cash Card and Redi ATMs
A leisurely stroll around the lake to the city centre
Pharmacies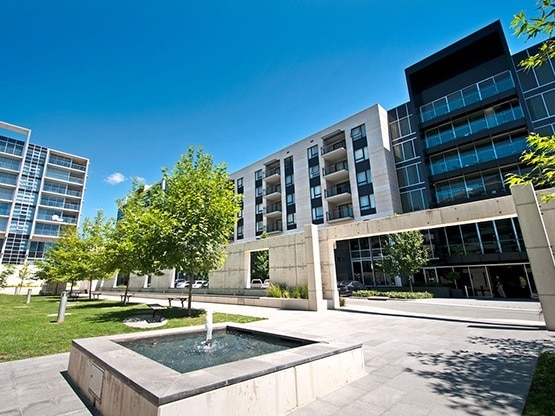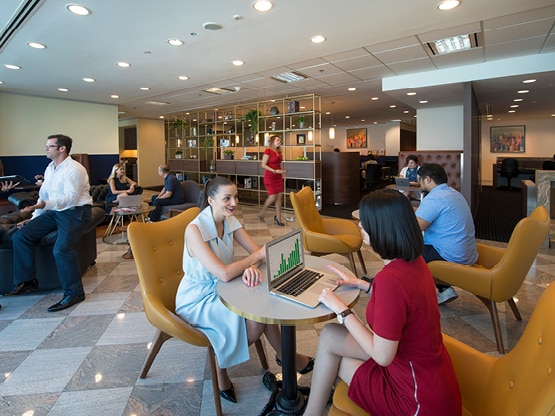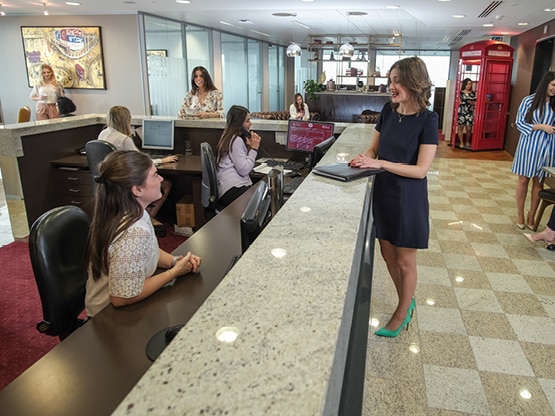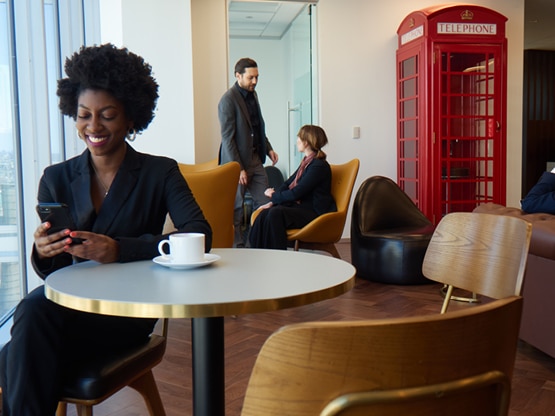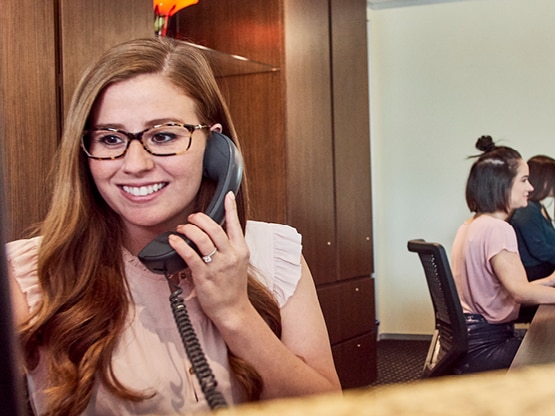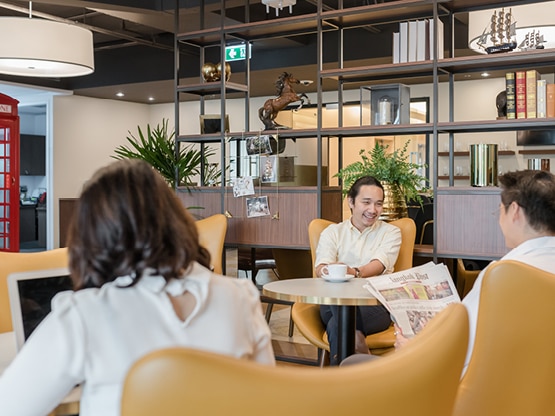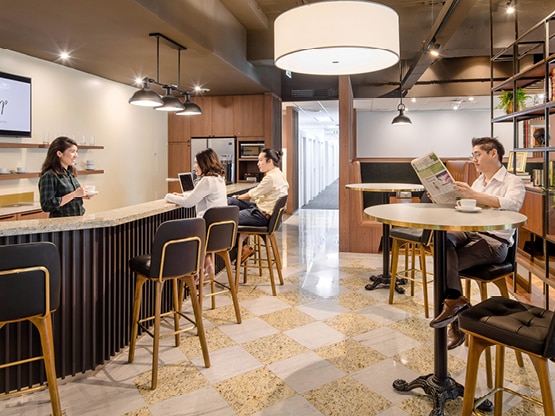 OFFICES
HOT DESK
DEDICATED DESK
VIRTUAL OFFICES
THE MEMBERSHIP