How does a Servcorp Coworking Space work?
There is undoubtedly something special about a Servcorp Coworking Space. They are places where employees thrive –  a membership-based workspace where diverse groups of freelancers, remote workers, and other independent professionals work together in a shared, communal setting.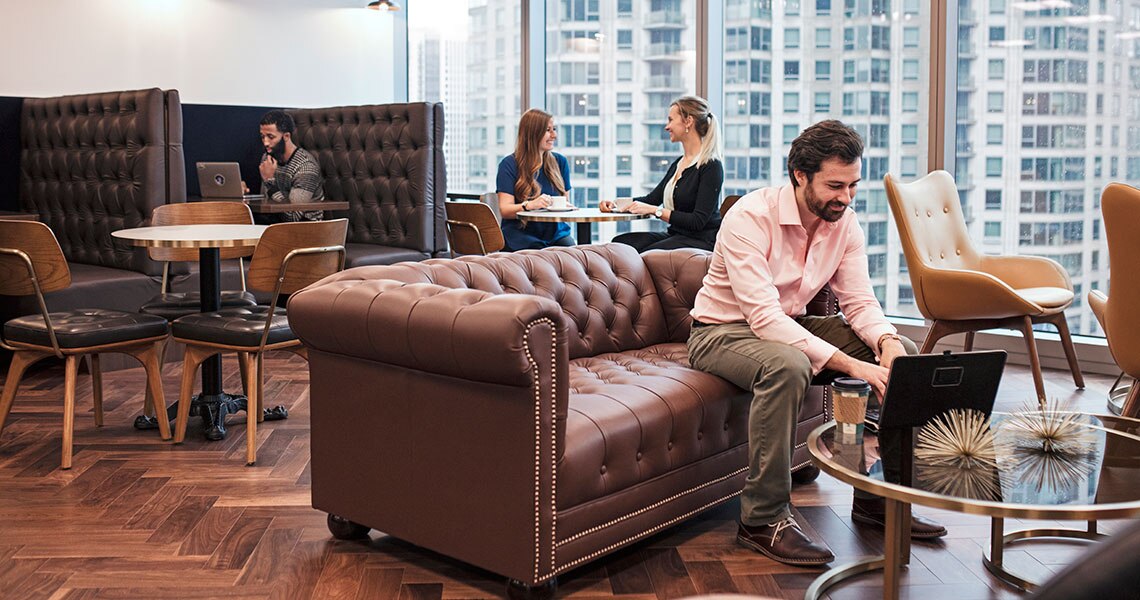 Workspaces that work
Riverpoint, Chicago
The combination of a well-designed work environment and a well-organized work experience are part of the reason why Servcorp Coworking clients seem to love our spaces. Servcorp gives our clients the space and support to be their authentic best selves. Unlike our competitors, we provide our clients with our 5 star business addresses to register their business, a receptionist to answer calls in their company name, and a landline number totally provisioned by us – all in a sophisticated shared space with great views saturated in natural light. 
We also provide access to a team of  bilingual secretaries, ample meeting space easily bookable via an app, and color printing from any desk. The quality services and digital advantages we give to our clients ensure they can focus on growing their revenue. If our clients need IT assistance, they simply dial *1 on their handsets and a local Servcorp IT expert will be right there to help. Happiness in business is simple IT solutions that work, a professional team to delegate to, and Community of like-minded Imagineers to work with. Our clients are welcomed by our teams across 150+ locations around the globe. You can't beat a Servcorp Coworking Space. 
Ability to register our prestigious addresses as your business address
A local landline phone number and free calls
A dedicated Receptionist to answer calls in your company name
On-demand Secretarial Services
Flexibility of month-to-month terms
Weekly Community Events
Beautifully designed, diverse spaces
Access to 150+ Servcorp locations around the world
Ability to connect with other members online and in person
Super-fast & 100% secure Internet which is fibre based & Tier-1 managed
In house IT Support tailor-made for you - simply dial *1
Spacious, unique common areas
Servcorp workspaces include desks, chairs, lamps, and lockable storage cabinets
Business-class multi-function copier/scanner/printers
Free refreshments - Roasted coffee, tea, and fruit water at every location
London Calling! Private phone booths for those confidential calls
Ability to network with potential clients and investors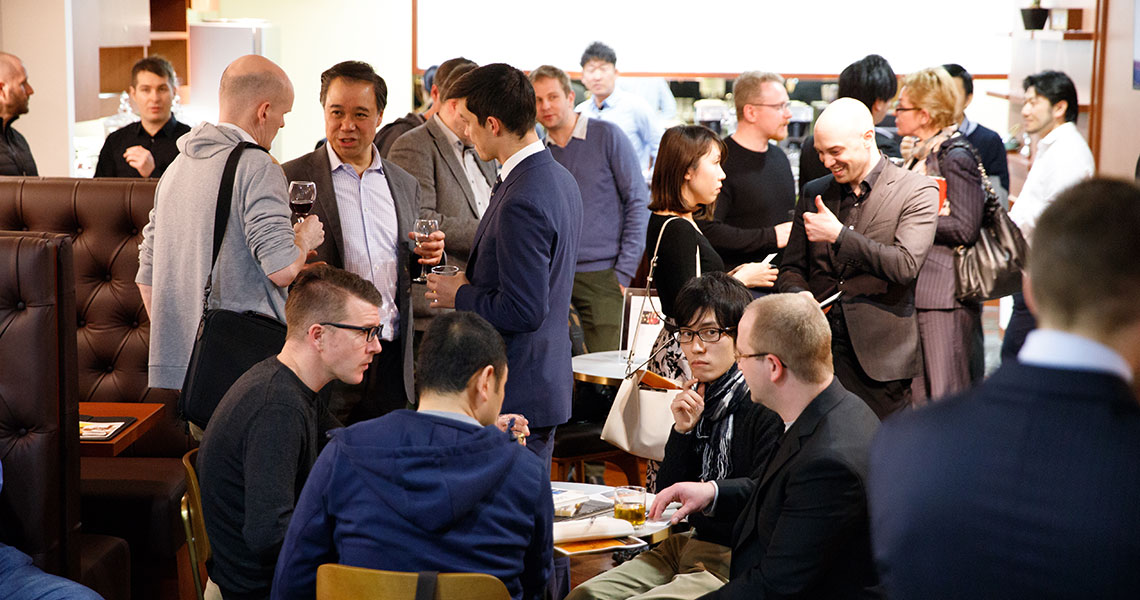 Workspaces that work
Shinagawa Intercity Tower A, Tokyo
A Servcorp dedicated coworking space is accessible 24/7, 365 days a year. People can decide whether to put in a long day when they have a deadline, or can decide to take a long break in the middle of the day to go to the gym, do some necessary shopping or just enjoy the natural environment outside of the office. Our workspaces give you time to live a little. 
With our variety of workspace types, our clients can choose whether they want to work in a quiet space so they can focus, or in a more collaborative space with shared tables where interaction is encouraged. They can even decide to work from home, on days they need to. Flexibility is key.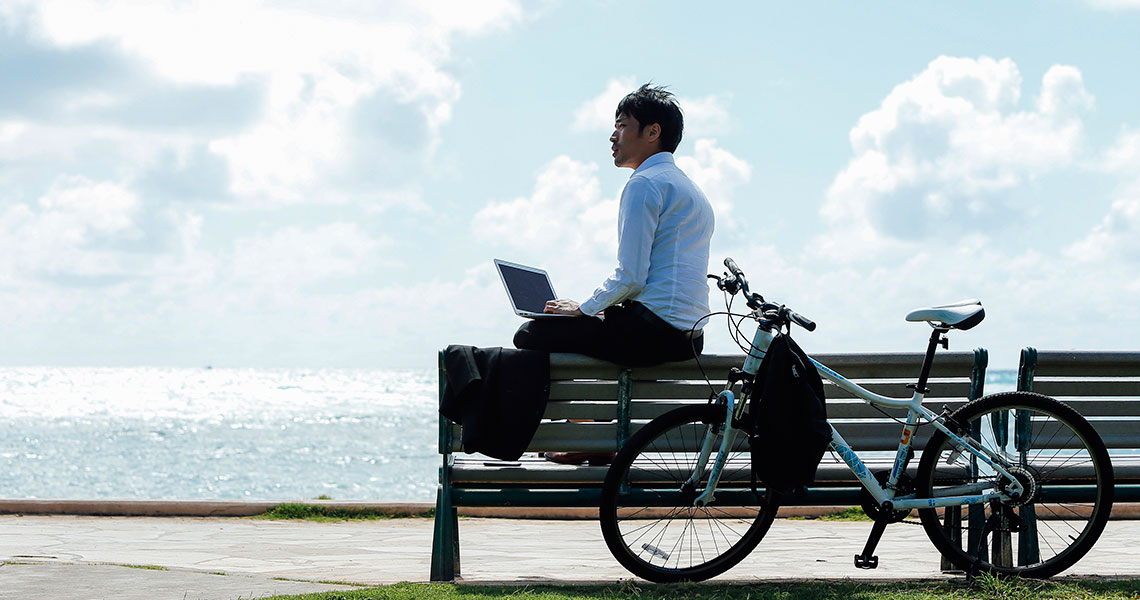 We give you time to live a little...
Coworking Locations in Asia Pacific