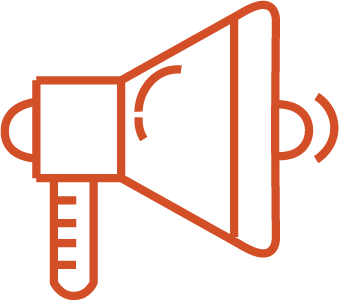 Community
StartWright Business Solutions - Shweta Shrivastava

Is this where you thought you would end up?
I never thought I would end up managing my own firm leaving the comfort and perks of a salaried job. But my move to Singapore almost necessitated repivoting myself and here I am!
What do you consider your biggest weakness?
My biggest weakness is my restlessness. I cannot sit idle even for a second and I have this OCD to get going and being in action.
As a female leader, what has been the most significant barrier in your career?
A significant barrier in my career has been being judged after becoming a mom. It felt like fighting a twin battle at home and at work while losing on both ends. No matter how much effort you put in and no matter how much business gains you deliver, somehow you feel judged and pressured to deliver that extra mile all the time.
Who inspired you and why?
My mother is my biggest inspiration because no matter the limitation of her means, it was her belief and ambition that laid the foundation of the striver in me. So, no matter what the circumstance, I never give up. It's almost like she is watching me, and I can't fail her.
How do you balance work and life responsibilities? What have you sacrificed (both personally and professionally) at each stage of your career?
I follow a ruthless prioritization between all tasks, whether personal or professional. Only what is absolutely necessary makes it to my to-do list and calendar. Support from family and spouse is extremely important in helping you strike a good work-life balance. If they can see your dreams and celebrate your little successes, that helps you to stay the course.
Personally, I have sacrificed precious time at home with my husband and my little girls, especially when they needed me the most during an illness or an exam or say, a recital at school.
Professionally, I did sacrifice a few roles that required me to travel a lot, and hence, that may have marred a smooth career progression leading to a change of company or even a career break. However, it does come around as you grow older and learn how to juggle more effectively and make better choices. One day, everything falls into place and the struggle does mitigate, however, slowly.
What advice would you give to the next generation of female leaders?
Go out there and be unapologetically competitive, assertive, and ambitious. You can have it all, even if not on the same day!
If you had to start over from scratch, knowing what you know now, what would you do differently?
I would pivot my career differently. I would first figure out what I want to do before jumping into the first job I got on campus.
What's an accomplishment that you are proudest of?
I am proud of having set up my management consulting firm in Singapore and having the opportunity to work with some of the finest CEOs on solving real consumer problems each day.
What is one core message you received from your mentor?
One core message I received from my mentors was leading with values. A leader who cares for the people around her motivates them enough to take risks and outdo their jobs. Thus, leading with values is a sure shot catalyst for success.
Contact Us
If you've got any questions call us 1300 409 755 or fill in your information below and we'll get back to you shortly.