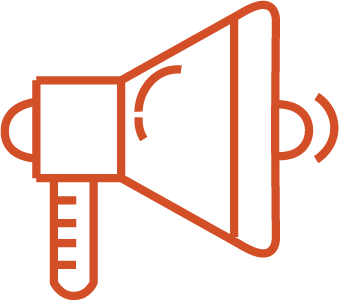 Community
Servcorp's top three most environmentally friendly Australian offices
Climate change is one of the most contentious global topics of all time.  
Companies of all sizes are making an impact on the environment which affects freshwater and coastal ecosystems, along with all biodiversity hotspots, deserts, semi-arid areas, polar regions, tropical forests and many other areas which are predisposed to risk, making our actions more important than ever. 
Although Servcorp's primary offering of virtual offices is inherently an environmentally friendly product, we understand that our locations should also reflect the same green credentials. 
As a lead up to the World Environment Day on the 5th of June 2022, Servcorp will be consistently displaying some of its most environmentally friendly sites from each country, this time starting off with Australia.  
International Towers Barangaroo 
Barangaroo is one of the most climate active areas in the city of Sydney, with Servcorp's location at level 35 in Tower One Barangaroo being a part of the sustainability committed area.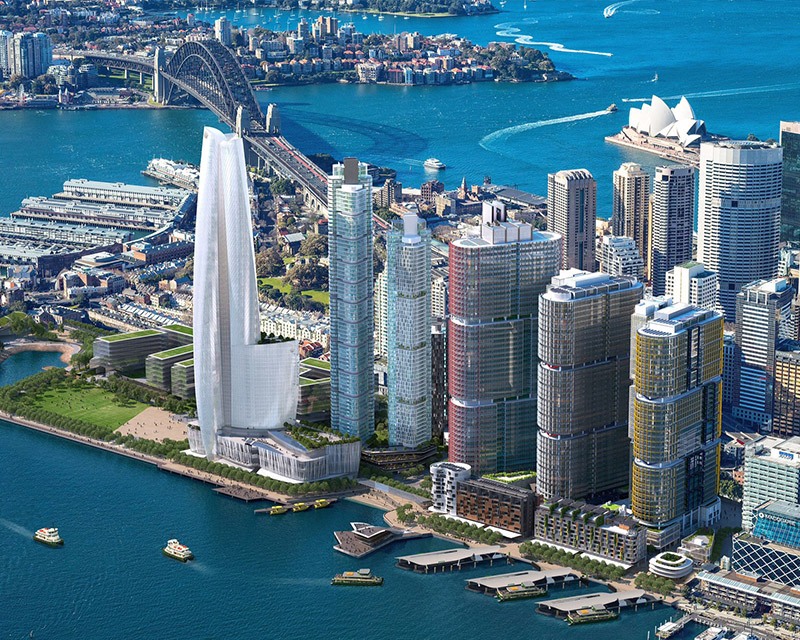 To preserve the location's panoramic views whilst creating the most minimal environmental impact, the designers and developers of Barangaroo have utilised innovative technology to set a new standard of benchmarking long-term sustainability. 
One of the biggest factors that gives our Barangaroo clients peace of mind is the complete carbon neutrality of the entire area. The location offsets all electricity used via renewable energy generated offsite. 
All buildings including Servcorp's floor have incorporated a large-scale centralised infrastructure, which employs a district cooling plant, recycled water treatment plant as well as a low voltage co-generation plant. 
Being a water wise precinct, International Towers is full of water efficient appliances and establishes another sustainable benchmark by recycling and exporting more water than the drinking water that is imported. 
The tower itself has also been thoughtfully constructed, placing the environment as a primary consideration. About 90 percent of the steel is reused or contains a post-consumer recycled material greater than 50 percent. More than 90 percent of other material used in the towers are also reusable and have been sourced from recycled content, adding to its credentials as a very green building. 
Another distinct feature about the International Towers is its zero waste emissions. All waste is strategically sorted into 19 categories in the centralised waste storage centre, ensuring everything has its own designated section. 
The area accomplishes its award worthy zero waste emissions through diverting more than 80 percent of waste away from landfills from commercial buildings. All these factors concomitant with the area's consistent effort towards the environment make our Tower One Barangaroo location one of the greenest buildings we operate in. 
Parramatta Square 
The $2.8 billion square project which includes four major towers and 250,000 square meters is one of Servcorp's newer locations. 
With award-winning architectural design and the intention to become Australia's biggest office tower upon completion, Servcorp's floor on Level 14 in 3 Parramatta Square is an ideal building for those wanting to cowork or seeking a virtual office and serviced office.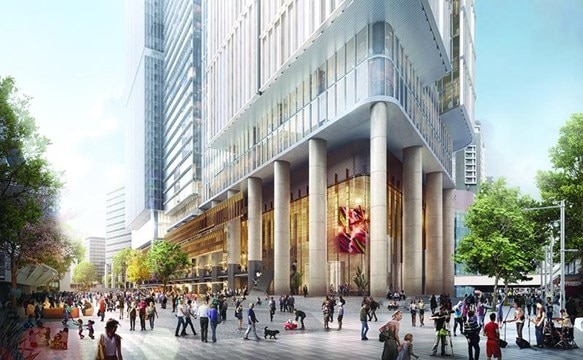 Other than visually living up to its name as a state-of-the-art square, the tower is also recognised as a leader in world-class sustainability and goes beyond standard benchmarks. The office tower has a 6 Star Green Star – Design & As Built rating, setting itself as an industry leader having received the highest rating possible. 
Delivering clean energy to tens of thousands of offices can be a difficult task to conquer but the building executes it exceptionally with its 5 Star NABERS Energy rating, which has been accomplished through LED lighting, solar power and destination controlled lifts powered via regenerative drives. 
Its revolutionary design through a third-party verified life cycle assessment confirmed that the construction materials used had equated to planting 32,664 trees each year for every year of the building's design life. 
Collins Street 
Although there are many other environmentally friendly Servcorp locations in New South Wales such as 101 Miller Street in North Sydney, Melbourne's 260-meter skyscraper, 101 Collins Street is also one of the most energy friendly buildings. 
Known as the 'Paris End' to locals of the area, Collins Street is renowned for its designer stores, heritage buildings, exclusive jewelers and corporate strength as it is in the central business district of Melbourne. 
Situated on the 27th level of the skyscraper, Servcorp is proud to be located in another building which possess a 6-star NABERS Indoor Environmental rating. The tower has embedded sustainability as a core value in its developments, with its completed project of upgrading 900+ fixtures in its back of house areas to energy efficient LED bulbs a testament to its commitment.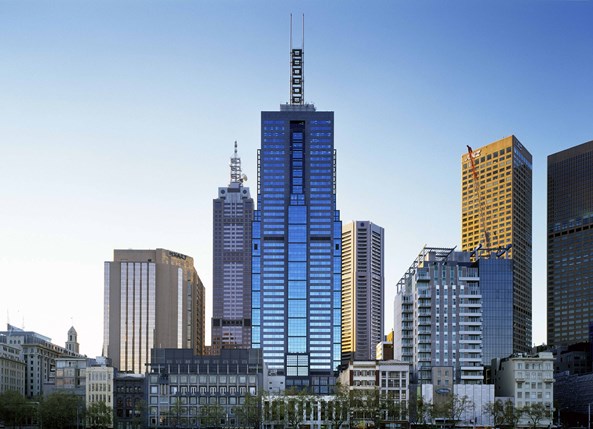 The upgrade has reduced around 74 percent of its annual lighting usage which reduces its carbon emissions by 255 tonnes per year. This in turn reduces a significant amount of money spent on electricity costs and maintenance, allowing the saved money to be redirected towards purchasing carbon offsets, bringing the skyscraper closer towards its goal of being carbon neutral by 2025. 
Since the upgrades in 2009, 101 Collins Street has reduced greenhouse gas emissions by more than 60 million tonnes, with another forecasted reduction of 28 million tonnes  between 2022 and 2025. That equates to taking off more than 8.5 million cars off the road each year or offsetting the amount of greenhouse gasses produced by about 1.1 million homes per year in Australia. 
There are many other environmentally friendly locations in Australia which we will perhaps discuss in the future, but for now, coming up next is USA.
Contact Us
If you've got any questions call us 1300 409 755 or fill in your information below and we'll get back to you shortly.