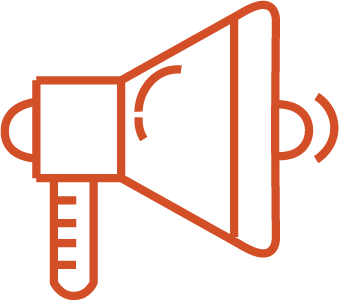 Community
EmployCare Inc. - Tina Tedesco-Vella

Is this where you thought you would end up?
No, I never thought that I would be starting my own organisation. When I look back at my work life, every job was a stepping stone to this point. At that time I couldn't see that, and some contracts I accepted didn't quite fit my career path, or so I thought, and yet with every position, I have taken positive and with gratitude experiences and knowledge. Sometimes our career doesn't make sense until we look back and realise how far we have come, and how far we are still to achieve. For me, starting EmployCare was to leave a legacy, and all my work and life achievements have been stepping stones toward achieving this legacy.
What do you consider your biggest weakness?
As an independent individual that thrives on following my interests, and projects, I find it challenging to delegate responsibilities. I don't pretend to know it all, and being aware of this, I am always upskilling my knowledge and skills for self-improvement; and surrounding myself with experts in their field.
As a female leader, what has been the most significant barrier in your career?
I have found throughout my career that a significant barrier has been, "to be taken seriously". I have initiated and managed the establishment of major community-based services and throughout those one common theme/comment has been "can I speak to the decision-maker?", with my reply, "that is me". This unfortunately has not changed, disappointingly, but not surprising. Recently, I had the comment "and who do you work for?" I smiled and said that I am the Founder and CEO of EmployCare. The reply continued to astound me, "oh, you don't look like a CEO."
As female leaders, we are confronted daily with the societal notion of what a leader should look like. The phrase "look like" is not something our male colleagues and leaders need to face each day. So as a female leader, I continue to be authentically ME, and not pretend to be anything else. I remind myself and my daughter, because I am a role model, for her, and other women, that I will always do the best I am capable of, and not worry about how society thinks a leader should look like.
Who inspired you and why?
I am continually inspired by my daughter, Jordan, who is at the beginning of her career. I have seen her manage a few incredibly difficult life decisions and as a young adult shows maturity beyond her years. Her strength and resilience in following what she believes and values have shaped her character, and I know she will be successful in her chosen career. I find I learn so much from young people and their perspectives on life. She inspired me to write a children's book which was published last year, and always gives me such encouragement to follow my path.
How do you balance work and life responsibilities? What have you sacrificed (both personally and professionally) at each stage of your career?
The only way I can say that I achieve any kind of balance between work and family life is because I have a supportive family. My husband, Maurice, runs his own restaurant, yet will move mountains to offer support when I need it. I know for certain that he will always be there for me if I ever need it. I think with both of us working such long hours in our respective careers one thing we both sacrificed was time for holidays and travel. We didn't do enough of that, especially as a family with our daughter. One thing that we do to ensure our relationship stands the test of time is for open and honest communication. This helps to balance our focus on what is important at that moment.
What advice would you give to the next generation of female leaders?
When I review my career/work and life I find that at every stage of my life, at every new workplace and job, I needed to focus on a new aspect of myself, and the challenges that came with it.
From leaving university to my first career job. There I was bright-eyed and wanting to change the world, to the reality of working within Government constraints while working with individuals and families with spinal cord and neurological injuries. To life changes of becoming a mum for the first time, of the excitement and joy it brought, to the reality of my days were never the same, and my life and work had to adapt to a new focus and a new way of working. Now 30 years later, I've founded my own organisation, EmployCare. So my advice is we shape our lives at every turn and our career/work/job is no different. Our life is a journey and so is our career. It will change and we need to adapt to any changes and challenges that come our way. So you might as well enjoy the journey because when we combine a career path with who we authentically are, we become unstoppable.
Contact Us
If you've got any questions call us 1300 409 755 or fill in your information below and we'll get back to you shortly.